Hey there, long-time San Francisco Bay Area homeowners! Are you thinking about selling your home and making a move? Well, you're in luck because today we're going to dive into the world of cash buyers and how they evaluate and price Bay Area homes.
First things first, let's talk about what exactly a cash buyer is. A cash buyer is someone who, as the name suggests, has the funds readily available to purchase a property without needing to rely on a mortgage or financing. These buyers often look for quick and hassle-free transactions, which can be appealing to homeowners who want to sell quickly.
So, how do cash buyers evaluate and price Bay Area homes? Well, it's important to note that cash buyers are typically looking for properties that they can buy at a discount. They're in the business of making investments, so they want to ensure they're getting a good deal.
To evaluate a home, cash buyers will take into consideration a variety of factors. These can include the condition of the property, the location, the size, and any potential repairs or renovations that may be needed. They'll also look at recent sales in the area to get an idea of market trends and comparable prices.
When it comes to pricing, cash buyers will typically offer less than the market value of the home. This is because they're taking on the risk of a quick sale and often buying properties in as-is condition. They'll factor in the cost of any repairs or updates they may need tomake, as well as any holding costs they may incur if the property doesn't sell quickly.
It's important to keep in mind that the offer from a cash buyer may not be what you were initially expecting or hoping for. However, selling to a cash buyer can have its advantages. For one, you can avoid the lengthy process of traditional financing, which can sometimes take months. Cash buyers also typically have a shorter inspection period and can close on the sale faster.
---
All that hassle can add stress, months to the process, and in the end after paying the agent's expensive fees, you may or may not be ahead of the game.
Request a Ballpark Offer!
Fill out this form to request a quick, no-obligation Ballpark Offer on your home - right over the phone. Get a price range for a quick off-market sale
• Get a ballpark offer over the phone or even via text message
• No visit to your home is required
• There's absolutely no obligation
• Get a solid idea what you can sell for quick, quietly, off-market
If you're considering selling your Bay Area home to a cash buyer, it's a good idea to do your research and compare offers from multiple buyers. This will give you a better idea of what your home is worth and what kind of offers you can expect. It's also important to work with a reputable cash buyer who has a track record of successful transactions
What discount is needed by cash buyers?
It's important to note that the discount offered to cash buyers can vary depending on a number of factors, such as the current real estate market conditions, the seller's motivation, and the location and condition of the property. However, there are some general trends that you can keep in mind.
In the San Francisco Bay Area, cash buyers often have an advantage over buyers who need financing. Cash buyers can close the deal quickly and without any contingencies, which can be very appealing to sellers who want a smooth and hassle-free transaction.
While there is no set discount percentage for cash buyers, it's not uncommon for them to negotiate a lower purchase price compared to buyers who require financing. Some industry experts estimate that cash buyers can typically expect a discount of around 5% to 10% off the listing price.
It's worth mentioning that even though cash buyers might get a discount, they are often expected to cover all closing costs and fees associated with the transaction. So, it's essential to factor in these additional expenses when considering the overall cost of buying a home with cash.
Of course, every situation is unique, and the discount offered to cash buyers can vary. It's always a good idea to work with a trusted real estate agent who can provide you with the most up-to-date information on
In conclusion, cash buyers evaluate and price Bay Area homes based on factors such as condition, location, and potential repairs. They typically offer less than market value due to the risks they assume. While selling to a cash buyer may not result in the highest offer, it can offer a quicker and more hassle-free transaction. Just be sure to do your due diligence and work with a reputable buyer. Good luck with your home sale!
---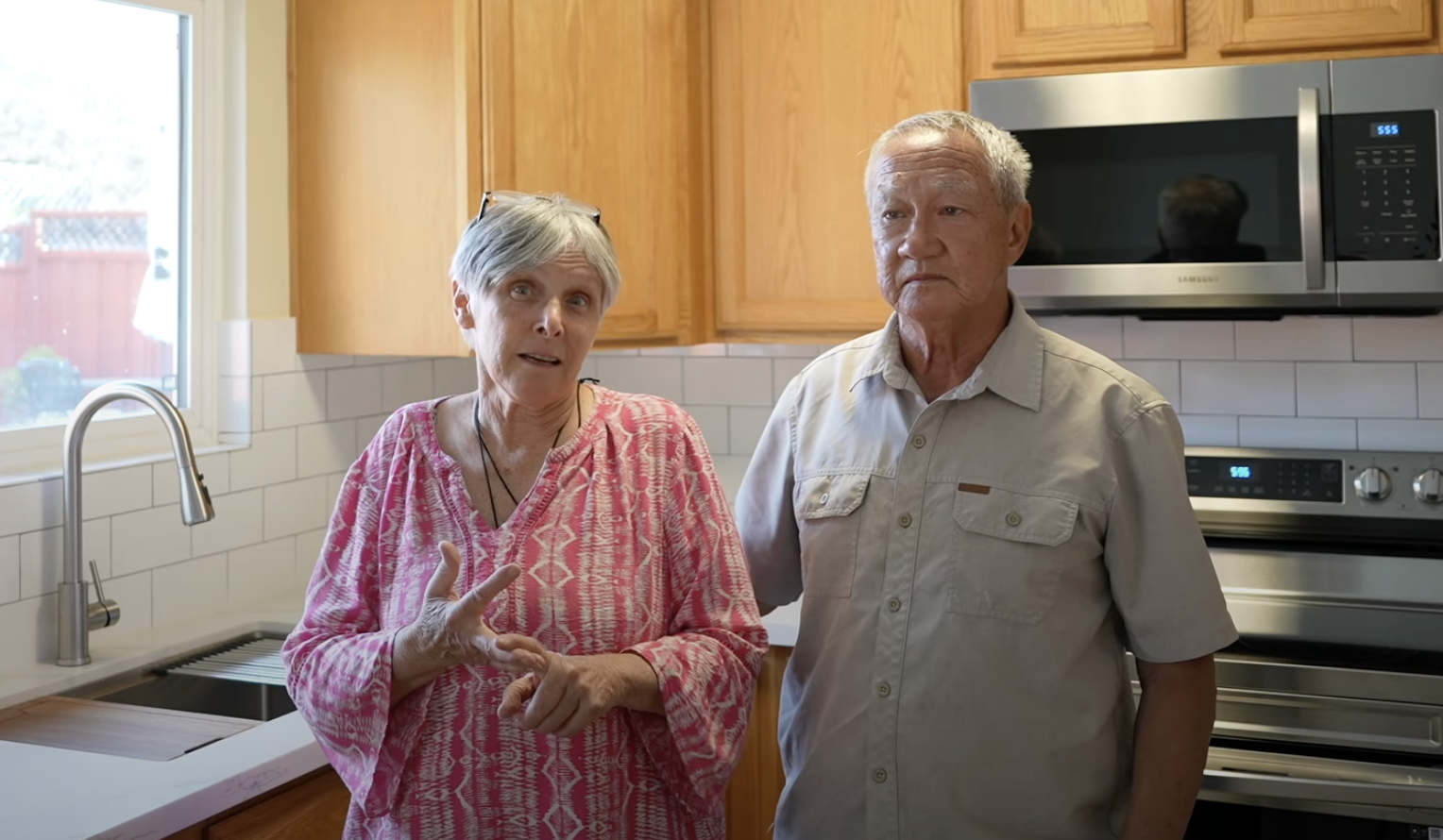 We sold 21.3% over what Zillow told us the home was worth in just 4 days. Incredible!